BARGAIN BIN $10 : KANSAS CITIAN T (grey) - discharge printed Super Soft T-shirt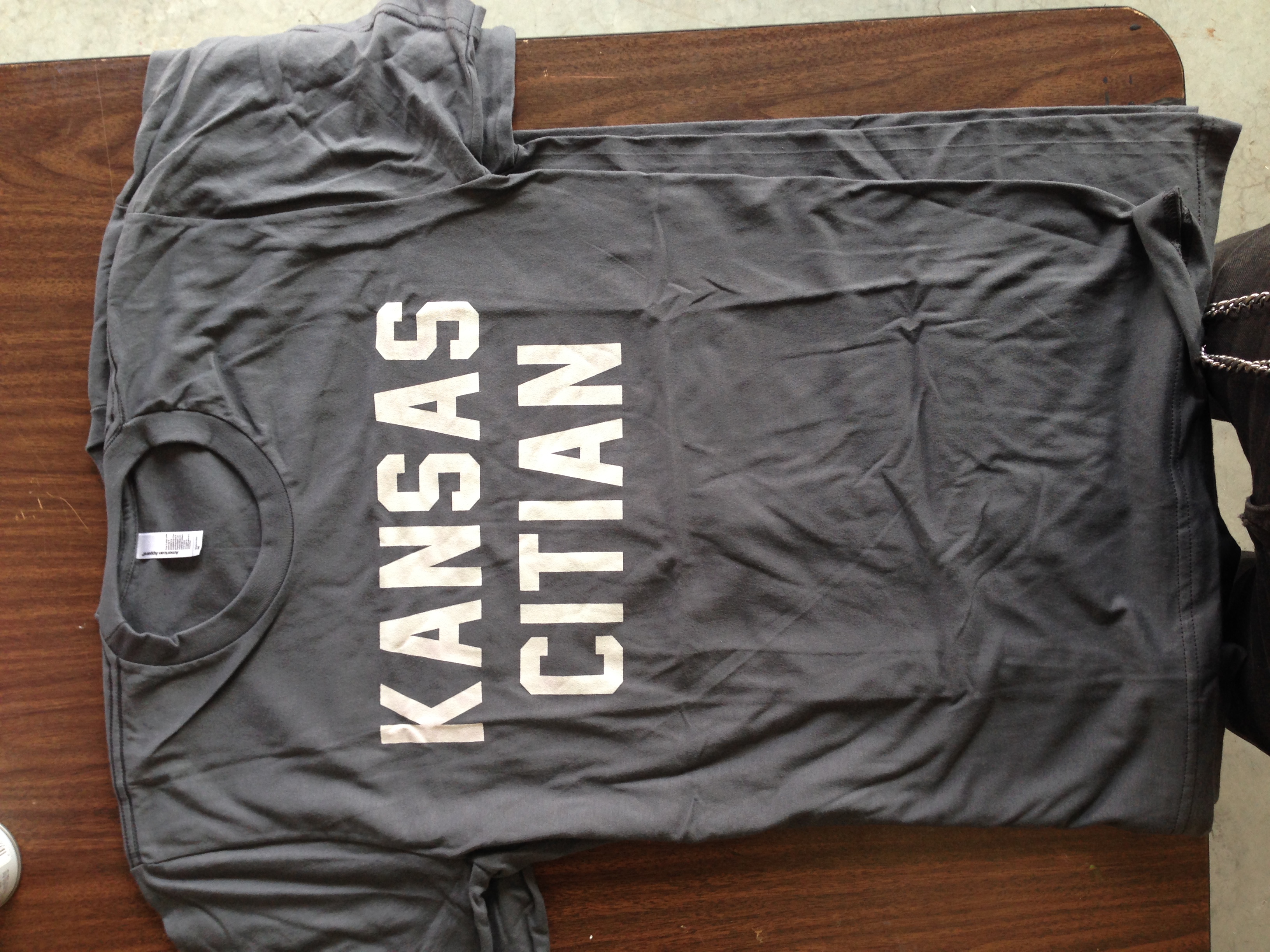 BARGAIN BIN $10 : KANSAS CITIAN T (grey) - discharge printed Super Soft T-shirt
KANSAS CITIAN :: YOU LIVE HERE.
Discharge printing leaves virtually zero "ink-feel" behind. As opposed to laying ink on top of the shirt as with traditional printing, DISCHARGE printing removes the shirt's natural pigments, leaving behind a creamy white image just as soft as the rest of the shirt.
Grey shirts are printed on Super Soft 100% ring spun cotton Ts.
PRESSMAN'S NOTE* The grey tone of your shirt may vary from the photo, in searching for the softest, best possible fabric we have printed on a few slightly different tones :-)
sold out