STRUCTURE 3: Danni Parelman Riso w/ stamp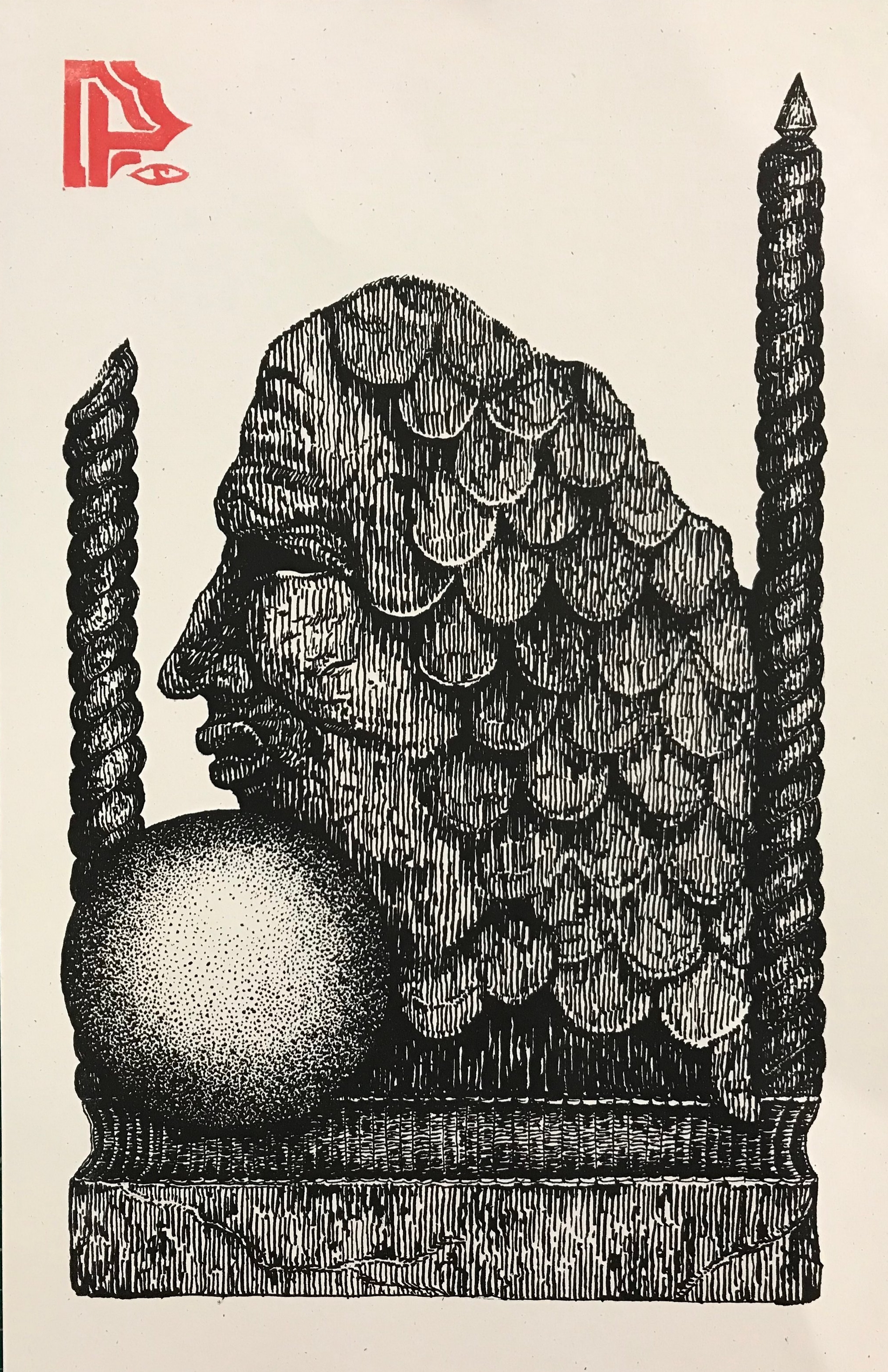 STRUCTURE 3: Danni Parelman Riso w/ stamp
STRUCTURE 3: risograph print of work by Danni Parelman. Hand stamped monogram by the artist herself, printed here at Oddities Prints.
Part of a series, this SPHERE STRUCTURE is riso printed in dense black on French paper, 11" x 17" in a limited edition. We've got 2 of each print right now. We may have a small amount in the future, but for now the rest of this edition is in the hands of the artist.
An epic site of worship, STRUCTURE holds it's own and works well as part of a set :-) We love 'em!
sold out