URSA & DOMINO: Ouroboros Enamel Pin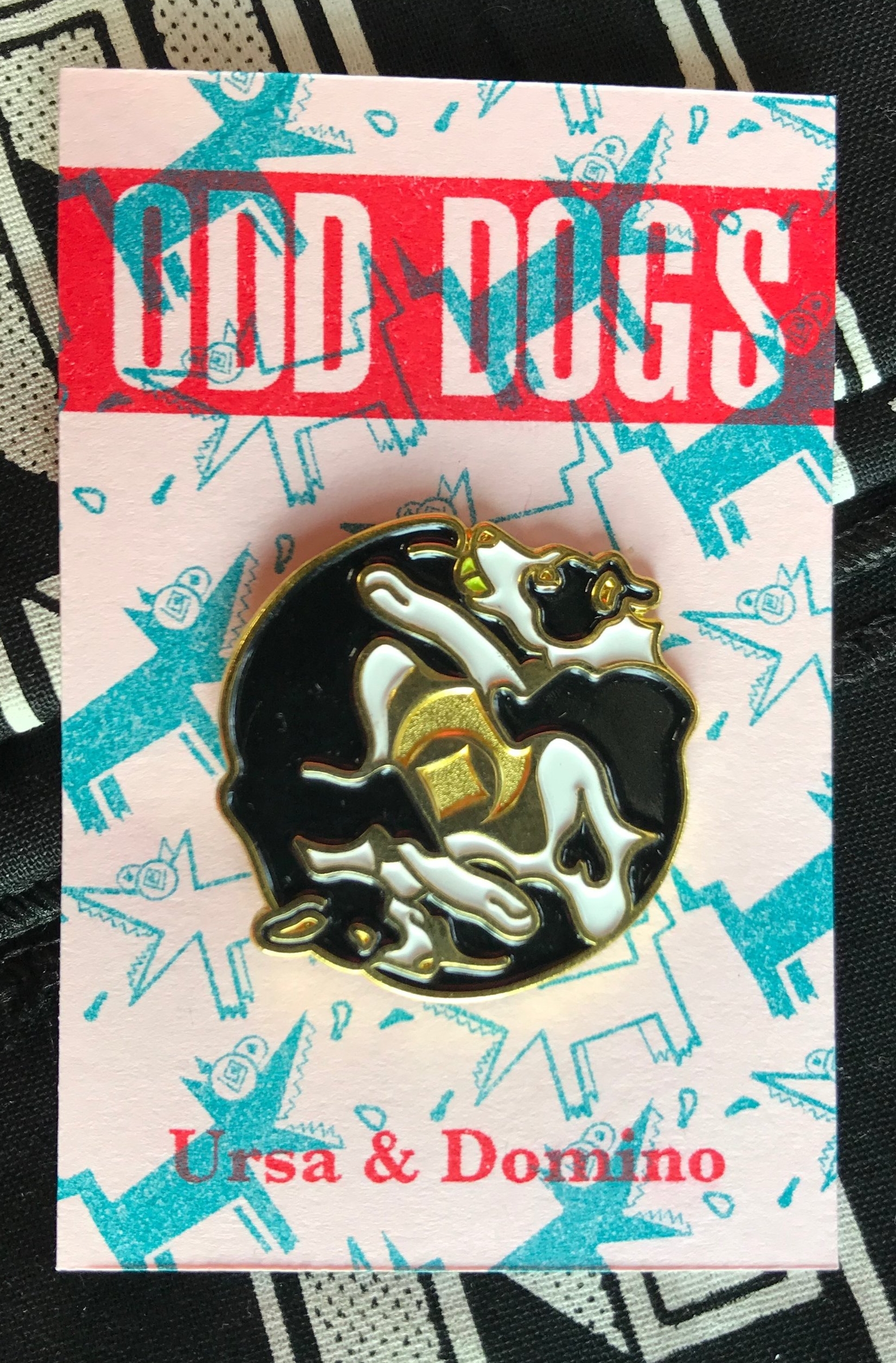 URSA & DOMINO: Ouroboros Enamel Pin
ON SALE NOW THROUGH KC ZINE CON
URSA & DOMINO: 1.25" gold enamel pin illustrated by our very own Kelsey Borch :-) Odd Dog Ouroboros <3. Take advantage of A HUGE SAVINGS BONANZA and order yours TODAY!
use code: DONTSHIP at checkout, if you'd like to avoid shipping charges and come by the shop to pick it up!
A significant portion of sales will inevitably go towards dog treats and tennis balls.
ABOUT SHIPPING: Your first item from the ODD-SHOP ships for $4.50, each additional item adds +$1 to that total.
PICK IT UP AND SAVE: use code DONTSHIP at checkout, and we'll keep your order away from the mailman! We're open to the public Noon-6, Tuesday-Saturday… c'mon by and we'll have everything ready for ya!
sale